The smallest things you do
aren't small at all.
Play video
Researchers find that small forms of communication, beyond the classroom, make a big difference in the lives of students and their families.

Visit article
He taught us a lot about friendship and all the things you can accomplish as a team.

Ben | Student
He taught us a lot about friendship and all the things you can accomplish as a team.

Ben | Student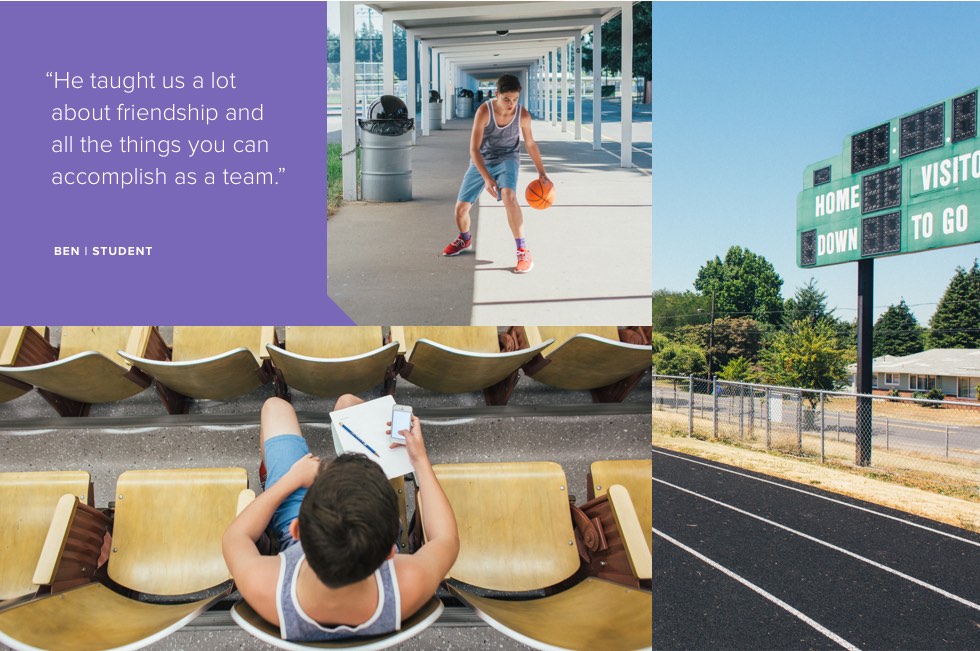 Small things add up.
Ms. Kannengieszer

Don't forget to eat a healthy breakfast and show up on time for the SAT! Be confident and you'll do awesome!

2nd Period 8th Grade Math

Mrs. Deon

Practiced our mean, median, mode, and range skills today with the Cookie Challenge! Congrats to our champion: Dalton!

Ms. Main

How's everyone's summer vacation going so far? Respond with the stamp that best describes it. I'm on a plane!

Mr. Stapleton

Give your kid a high five! The kids did amazing these past two days in the ELA portion of the ACT Aspire!

Miss Prince

We are using the Versoapp & Chalkup apps for class work tomorrow. Download ahead of time in preparation for class.

4th Grade Orlando STEM Adventure

Miss Li

Good morning! Bring pep shirt, bus bag with money, book/non-electronic entertainment, sweatshirt. Car Line 7:00–7:30!

Coach Sam

Sun-kissed and salty, the kids soaked up all that camp has to offer. Free time now! Unstructured playtime is the best!

Mr. Patel

WAKE UP! Come do calculus! Room 153. Be there or be square! What did Al Gore play on his guitar? An Algorithm.

Mrs. Hahn

Can you believe the kids are TOTALLY EXCITED for tonight's homework? It's because tonight's homework is FOR THE PARENTS. :)

Mr. Nakagawa

Please remember to finish your bubble gum lab if you didn't finish it in class today.

Miss Ortega

Just checking to see if Roman made it home safely. We don't have too many bike riders, so we just wanted to check in with you. Hope he had a great day.

Mrs. McCoy Public Speaking

Mrs. McCoy

Smile, and let everyone know that today you are stronger than yesterday.

Ms. Miraglia

If possible, wear Carolina blue tomorrow for Bulldog Day. Bring water and a snack and remember to wear sunblock and sneakers.

Mr. Whitlock

Sending all of our incoming freshmen some reminders & information about August. Please mark your calendars.

Dr. Posey

Chemistry class will be in the back room of the library tomorrow and Friday. Please bring your complete review folder with you to class.

Mr. Lisanti

añana a las 6 de la tarde estaran abiertas las puertas de la escuela para los padres "open house". Los esperamos!

Mr. Arthur

We will be using the old practice field for the Night Rehearsals (no instruments) until our field is ready.

Coach Burner

PE is also collecting box tops for education this year! Please save these at home and send them in! It's a class competition.

Mr. Teal

Be sure to complete your biographies of John Steinbeck and read chapter 5 of the Pearl. See you guys tomorrow!

Ms. Bradley

We have started on Chapter 1 of Neil Armstrong. New vocabulary: determined - making a firm decision and not changing your mind.

Mr. Camey

Volleyball needs help selling T-shirts at CURE game on Thurs. See me to sign up. Great way to start getting hours!

Coach Chan

Lifting this week Tuesday, Wednesday, and Thursday at 8:45, pickup games Tuesday and Thursday at 6 on fields. We start Friday.

Mrs. Geist

Hi seniors! Just a reminder…Senior Sunrise tomorrow morning! Stadium Gate opens at 6:15. Hope to see you there!

Mrs. Austin

Don't forget that Tuesday is picture day! Get those haircuts this weekend! ;-)

Mr. Alvarez

Homework starts today. There are notes in your child's folder explaining our homework and snack system for our class. Thank you!

Arovista Grade 3 Patterson

Mr. Patterson

Please have your child read their fluency passages every night. Record how many words they read in one minute. Due tomorrow.

Ms. Ngo

Just a remember to send back all paperwork on Monday! We had a great first 2 days and are ready for a great year!

Dr. Bhat

Teachers went back to work today. As of now, we will have a pep rally the first week of school. It's imperative you are stretching...

Mrs. Calhoun

Thank you Kristen for supplying the rulers & clothespins! Anyone want to help assemble? :) #teamwork

Ms. Espinosa

Don't forget the AP multiple choice pretest tomorrow. Come ready to weep. Also, bring a pen.

Cochne Algebra 1 Period 5

Mr. Cochne

What was the probability that you would win the random attendance draw contest yesterday during the assembly?

Mr. Saraswat

Hi, Jacob! Time to test your blood sugar.

Ms. Park

Are you missing rocks and minerals? Have you heard of the Rice Museum in Hillsboro? It'd make a great little day trip…look into it.

Mr. Sullivan

Today your child is bringing home a sunflower he/she planted. Please help transfer it into the ground and watch it grow all summer. Enjoy!

Coach Lee

Tough losses tonight, ladies. Let's have a good week of practices and take it to Deer Park in our next game! Keep your heads up.
It felt great to see my son gain confidence in his writing.

Susan | Parent
It felt great to see my son gain confidence in his writing.

Susan | Parent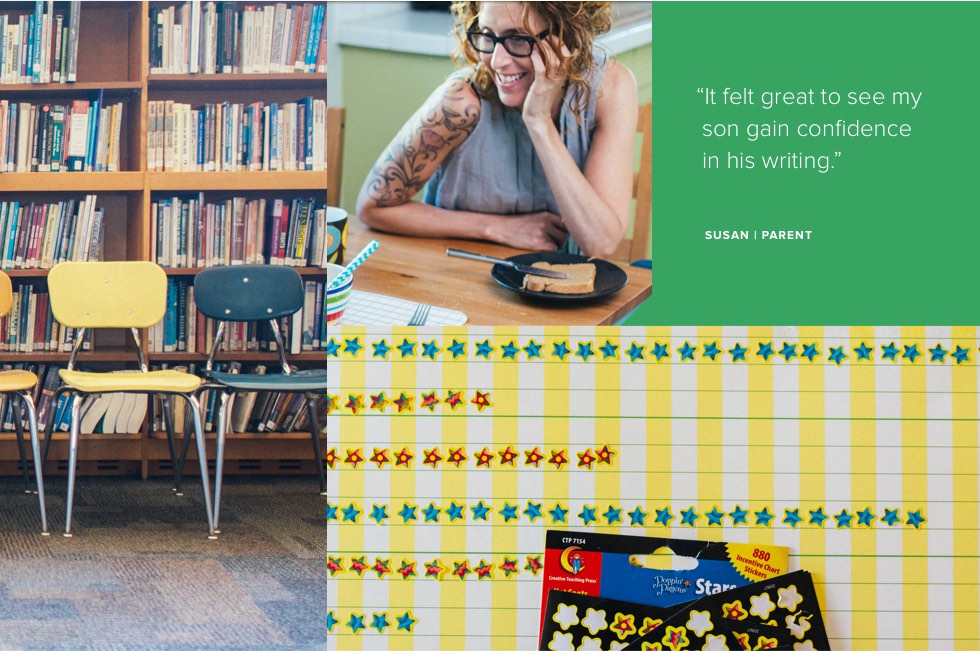 Those little things sometimes make the biggest difference.

Mrs. Garland | Teacher
Those little things sometimes make the biggest difference.

Mrs. Garland | Teacher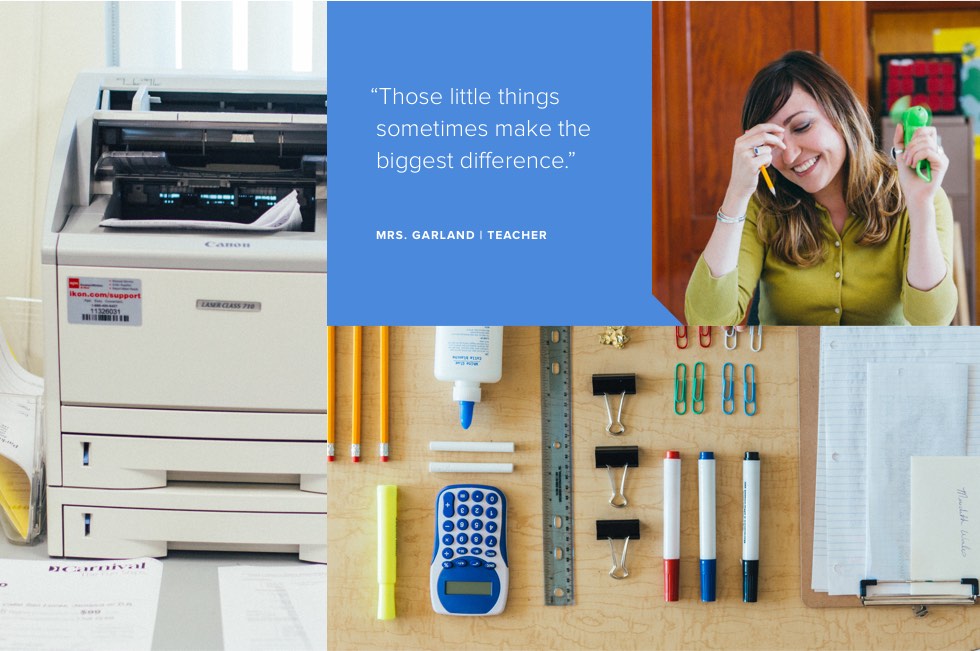 Join the 1.5 million teachers who use Remind to connect instantly with students and parents.