Communication isn't just a box to check
With Remind, it can transform how everyone in a community sets and achieves their goals—together.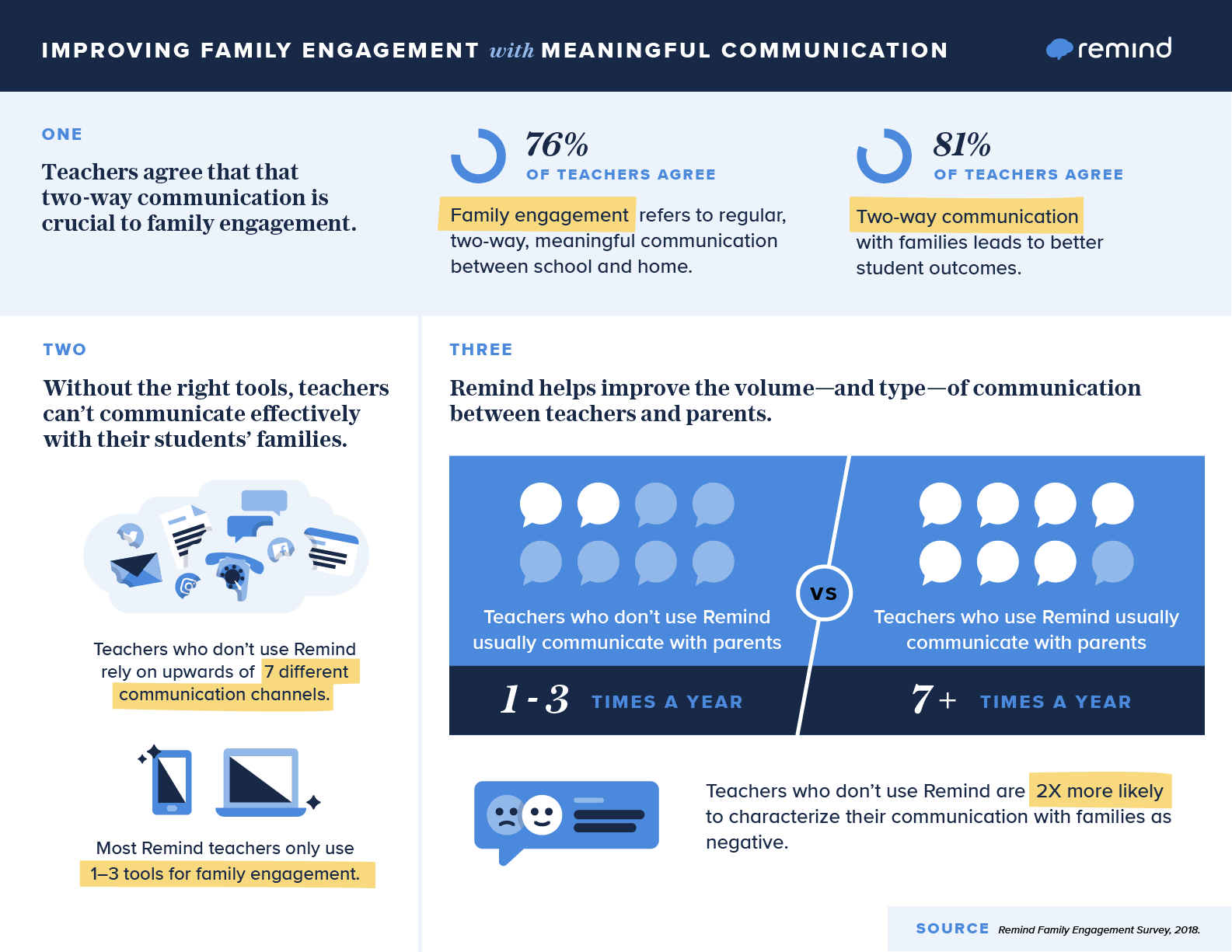 Download
Engagement at every level in a district community
#MORETHANAMESSAGE
Share your story
How has communication helped improve family engagement in your community?
Every message makes an impact
Bring meaningful communication to your school or district with a Remind plan.
Learn more