About us
Our vision is to give every student an opportunity to succeed.
Our values
Be teacher-obsessed
We partner with teachers and work hard to earn their trust.
Find a way
We take ownership and focus on impact.
Create simplicity for others
We make things useful and easy to understand.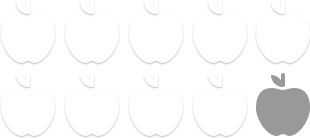 Meet our team
Brian Grey

Winston Wu

Kevin McIntire

Kylee Hall

Dan Trepanier

Ray Polanco

Ben Marini

Eric Holmes

Rex Fenley

Jordan DiSanto

Ben Guillet

Quentin Cuvillier

Dave Lyons

Dustin Horton

Vlad Yarotsky

Sophie Dawson

Jennifer Liu

Roger Goldfinger

Arjun Naskar

Emmiliese von Clemm

Gaurav Kulkarni

Peter Hamilton

Galen Cook

Sarah Dougherty

Jackson Klein

Ana Rosario

Taylor Lentz

Shirley Ho

Tess Lippincott

Danny Roa

Jessie Serrino

John Shin

Georgia Price

Brian Addison

Brian Estlin

Laura Loudamy

Laura Moussa

Eric Reichenbacher

Samantha Sorkin

Will Timoney

Chris Auyeung

Karen Murphy

Alberto Solis

George Pipoly

Ignacio Nin

Sydney Lewis

Carter Myers

Jess Aragon

Russell Ballestrini

Thomas Komarnicki

Felix Mo

Analise Perry

Terrance Niechciol

Anna Dattilo

Brock Carothers

Erin Cummings

Tim White

Nikki Galusha

Mackenzie Walsh

Christine Garland

Jack
Meet our teachers
At Remind, teachers are the heart and soul of what we do. That's because we believe that by making teachers' lives easier, we empower them to personally connect with students and bring communities together to improve education.
We listen before we build. Meet our Remind Advisory Board!
Meet our R.A.B.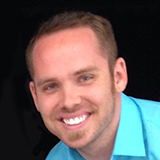 Using Remind allows me to keep my students and their parents up-to-date with exactly what's going on in class.

Todd Nesloney
Join our community for news, updates, and more.
Our investors
Yuri Milner
Naval Ravikant
Deep Nishar
&
more.