Imprensa
The latest news, announcements, and media resources.
Em um relance
More than 20 million teachers, students, and parents use Remind.
Remind is used actively in more than 70% of U.S. public schools.
Remind has at least one active teacher in 90% of U.S. Title I schools.
For media inquiries, please contact press@remindhq.com.
Nas notícias
For more product updates, news, and more, visit our
blog.
Nossa história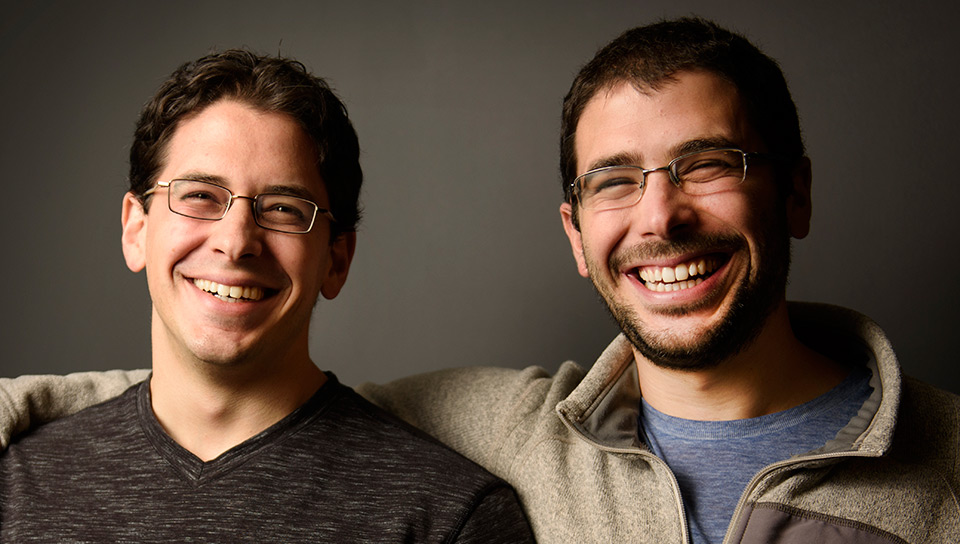 A Remind foi fundada em 2011 pelos irmãos Brett e David Kopf para melhorar a educação para todos os alunos. Brett foi diagnosticado com ADD e dislexia na quinta série, o que transformou a escola em algo difícil e frustrante. Foi apenas no ensino médio, com o apoio do professor, que ele conseguiu seu Programa de Educação Individualizada, e do treinador de futebol para meninos, que ele ganhou a confiança para encarar a aprendizagem - e o que ele era capaz de alcançar - de uma maneira diferente.
Os irmãos prosperaram com uma rede de apoio que incluía pais, mentores e eles próprios, mas a influência de educadores como a Sra. Whitefield e Coach Egofske ajudou-os a perceber que os professores tinham a maior capacidade de conectar as pessoas que são essenciais para o sucesso do aluno. Então, Brett e o irmão se tornaram "professores obcecados" e começaram a aprender mais com educadores de todo o país.
Depois de centenas de conversas, os Kopfs conheceram os obstáculos que os professores enfrentavam na comunicação com alunos e pais - incluindo métodos ineficientes como e-mail e impressões, informações de contato desatualizadas e tecnologias que permaneciam fora do alcance de muitos estudantes e suas famílias. Desde o primeiro dia, continuaram a trabalhar com os educadores para simplificar a comunicação e fornecer uma linha direta entre as pessoas que se preocupam com o sucesso do aluno.
Entre em nossa comunidade para receber notícias, atualizações e muito mais.