Médias
The latest news, announcements, and media resources.
En bref
More than 20 million teachers, students, and parents use Remind.
Remind is used actively in more than 70% of U.S. public schools.
Remind has at least one active teacher in 90% of U.S. Title I schools.
For media inquiries, please contact press@remindhq.com.
Dans les actualités
For more product updates, news, and more, visit our
blog.
Notre histoire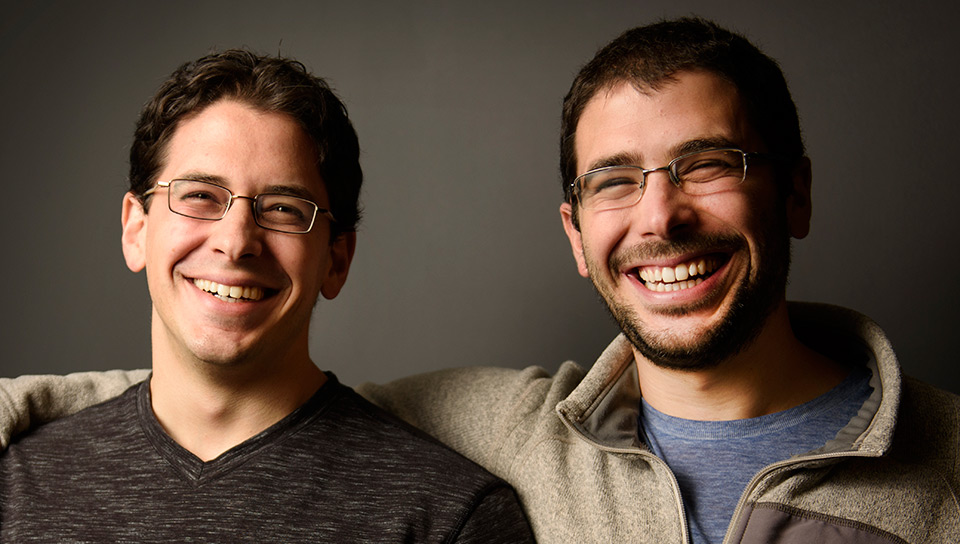 Remind a été fondée en 2011 par les frères Brett et David Kopf dans le but d'améliorer le système éducatif pour tous les élèves. Brett a appris en CM2 qu'il était atteint de TDA et de dyslexie, ce qui a rendu son parcours scolaire difficile et frustrant. Une fois entré au lycée, il a bénéficié du soutien de l'enseignant qui gérait son programme d'éducation personnel et de son entraîneur de football, ce qui lui a redonné confiance dans son approche de l'apprentissage et dans ses capacités.
Les deux frères ont pu s'épanouir grâce au soutien important de leurs parents, de leurs mentors, et de leur aide mutuelle, mais l'influence d'enseignants tels que Mme. Whitefield et d'un entraîneur comme M. Egofske leur a permis de se rendre compte que les enseignants avaient le pouvoir de mettre mobiliser les personnes décisives pour la réussite d'un élève. Ainsi, Brett et son frère on développé une passion pour le milieu de l'enseignement et ont décidé d'en apprendre davantage sur les enseignants de tout le pays.
Suite à des centaines de conversations, les frères Kopf ont identifié les barrières auxquelles les enseignants sont confrontés dans le cadre de la communication avec les élèves et les parents, notamment l'inefficacité des méthodes telles que les e-mails et les imprimés, les coordonnées obsolètes et les technologies restant hors de portée de nombreux élèves et de leur famille. Dès le premier jour, ils ont continué à travailler avec des enseignants afin de simplifier la communication et d'établir un canal direct entre les différentes personnes concernées par la réussite d'un élève.
Rejoignez notre communauté pour recevoir des actualités, des conseils et bien plus encore.