À propos de nous
Our vision is to give every student an opportunity to succeed.
Our values
Be teacher-obsessed
We partner with teachers and work hard to earn their trust.
Trouver la voie
We take ownership and focus on impact.
Create simplicity for others
We make things useful and easy to understand.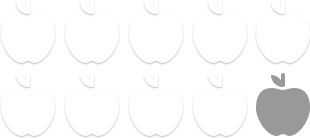 Rencontrez notre équipe
Brian Grey

Winston Wu

Ben Marini

Eric Holmes

Rex Fenley

Jordan DiSanto

Ben Guillet

Quentin Cuvillier

Dave Lyons

Dustin Horton

Olga Galchenko

Michael Barrett

Sumeet Agarwal

Danny Salvatori

Mandy Collins

Vlad Yarotsky

Sophie Dawson

Taylor Chapman

Jennifer Liu

Turadg Aleahmad

Roger Goldfinger

Arjun Naskar

Emmiliese von Clemm

Gaurav Kulkarni

Kevin McIntire

Danilo Resende

Peter Hamilton

Phil Webster

Galen Cook

Sarah Dougherty

Jackson Klein

Ana Rosario

Taylor Lentz

Shirley Ho

Tess Lippincott

Danny Roa

Jessie Serrino

John Shin

Georgia Price

Caleb An

Brian Addison

Brian Estlin

Laura Loudamy

Tracy Petersen

Lora Mousa

Eric Reichenbacher

Samantha Sorkin

Will Timoney

Chris Auyeung

Karen Murphy

Erika Mitzel

Alberto Solis

George Pipoly

Anbu Anbalagapandian

Ignacio Nin

Sydney Lewis

Carter Myers

Jess Aragon

Russell Ballestrini

Thomas Komarnicki

Ken McGrath

Felix Mo

Kylee Hall

Christine Garland

Jack

Bruno

Helen
Rencontrez nos enseignants
Les enseignants sont les piliers de Remind. Nous sommes convaincus qu'en facilitant la tâche des enseignants, ces derniers ont tous les outils en main pour établir un contact avec leurs étudiants et rapprocher les communautés afin d'améliorer le système d'éducation.
L'écoute est au coeur de nos priorités. Rencontrez notre Comité consultatif Remind.
Rencontrez notre R.A.B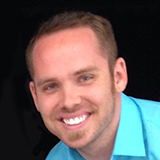 Grâce à Remind, mes étudiants et leurs parents sont tenus au courant de tout ce qui se passe en classe.

Todd Nesloney
Rejoignez notre communauté pour recevoir des actualités, des conseils et bien plus encore.
Nos investisseurs
Yuri Milner
Naval Ravikant
Deep Nishar
&
plus.