Über uns
Our vision is to give every student an opportunity to succeed.
Our values
Be teacher-obsessed
We partner with teachers and work hard to earn their trust.
Einen Weg finden
We take ownership and focus on impact.
Create simplicity for others
We make things useful and easy to understand.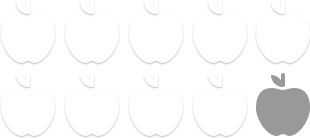 Lerne unser Team kennen
Brian Grey

Jason Fischl

Winston Wu

Max Chursin

Ben Marini

Eric Holmes

Rex Fenley

Jordan DiSanto

Ben Guillet

Quentin Cuvillier

Dave Lyons

Dustin Horton

Sean McQuillan

Olga Galchenko

Michael Barrett

Sumeet Agarwal

Danny Salvatori

Mandy Collins

Vlad Yarotsky

Sophie Dawson

Taylor Chapman

Jennifer Liu

Zach Abrams

Turadg Aleahmad

Roger Goldfinger

Arjun Naskar

Emmiliese von Clemm

Gaurav Kulkarni

James McMath

Kevin McIntire

Danilo Resende

Peter Hamilton

Phil Webster

Galen Cook

Sarah Dougherty

Jackson Klein

Ana Rosario

Taylor Lentz

Shirley Ho

Tess Lippincott

Danny Roa

Jessie Serrino

John Shin

Georgia Price

Caleb An

Brian Addison

Brian Estlin

Laura Loudamy

Tracy Petersen

Lora Mousa

Eric Reichenbacher

Samantha Sorkin

Will Timoney

Chris Auyeung

Karen Murphy

Derick Olson

Erika Mitzel

Alberto Solis

George Pipoly

Anbu Anbalagapandian

Ignacio Nin

Sydney Lewis

Carter Myers

Jess Aragon

Russell Ballestrini

Thomas Komarnicki

Christine Garland

Jack

Bruno

Helen

Thor
Lerne unsere Lehrer kennen
Bei Remind stehen Lehrer immer im Mittelpunkt. Denn wir glauben, das durch das Vereinfachen ihrer Arbeit wir ihnen die Möglichkeit geben, in persönlichen Kontakt mit Schülern zu treten und dadurch die Bildung zu verbessern.
Wir hören zu, bevor wir bauen. Lernen Sie das Advisory Board von Remind kennen!
Lerne unser R.A.B. kennen.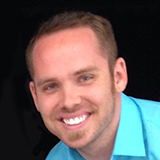 Mit Remind bleiben meine Schüler und deren Eltern immer auf dem neusten Stand über alle Geschehnisse im Unterricht.

Todd Nesloney
Werde Teil unserer Community und erhalte Neuigkeiten, Updates und vieles mehr.
Unsere Investoren
Yuri Milner
Naval Ravikant
Deep Nishar
&
mehr.